Here are some examples of different bits of commission work I have done...
Sterling Silver Leaf Ring
This ring was made with a lady with Canadian connections and therefore the maple leaf design emerged. It has five little maple leaves cascading all around it that were meticulously cut, filed, attached to the branch like structure of the ring. Then it was finished and polished by hand.
Reptile Inspired Charm Bead Set
These beads were made for a special lady with a passion for her reptiles. I used pictures to match their colouring and texture. Read more about this project in the blog section. Just click on this picture to go straight to it...
Sterling Silver Flower Designs
Flowers are real favourites of mine to make. This one is part of a pendant and earring set. The pieces are individually made by hand from sterling silver sheet metal
Sterling Silver Sculpted Ring
This special ring was made for a special lady. it has a sinuous snake running all the way round it's delicate mesh like structure. Lots of detail makes it an eye catching piece.
Memorial Beads
Pictured here is a pendant and charm bead set all made with cremation ash.
Click on the picture to be taken to the blog to learn more about it...
Sterling Silver Leaf Scarf Toggle
I love using nature as inspiration and seeing how much of the life of a thing I can breathe into a chunk of inanimate silver.
If you would like to know more about this project please click on the picture to go to my blog pages.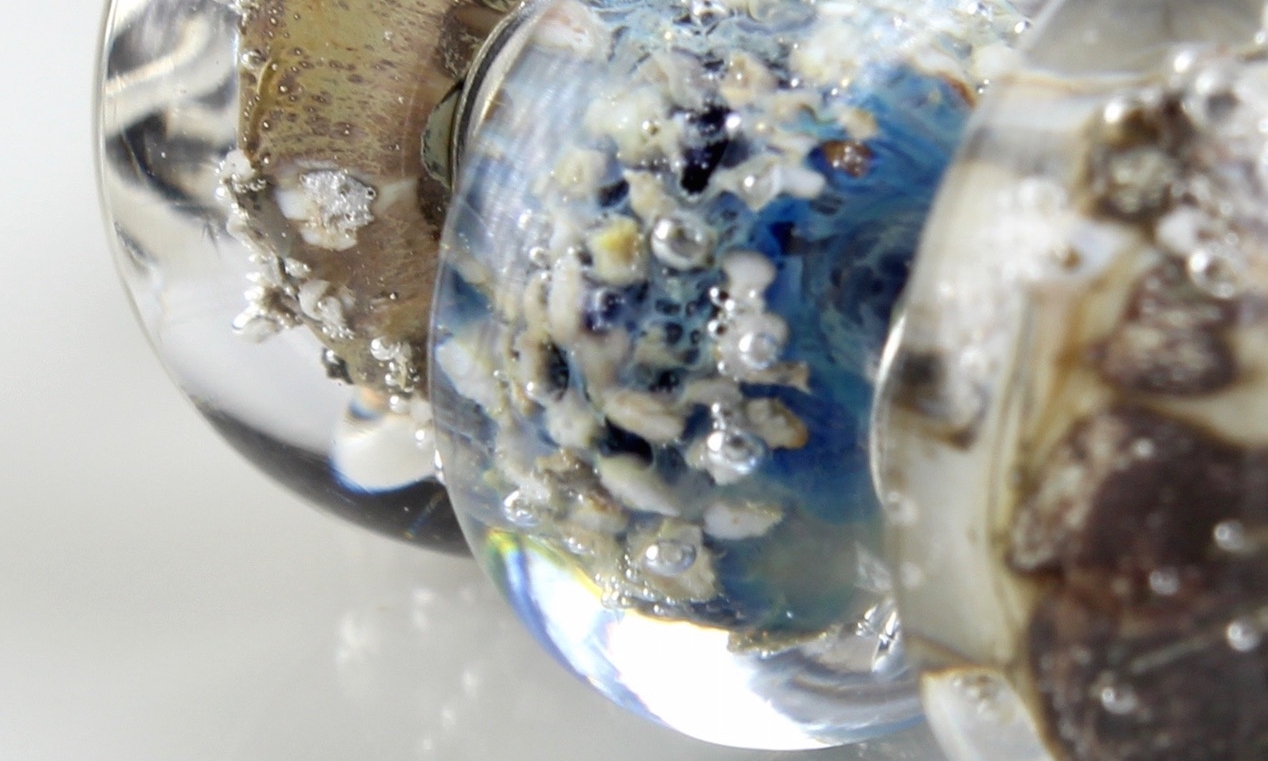 Memorial Charm Bead Set
I can make beautiful pieces of silver and glass jewellery that serve as a unique and personal permanent reminder of a loved one after they have passed away.
To learn more simply click on this picture again...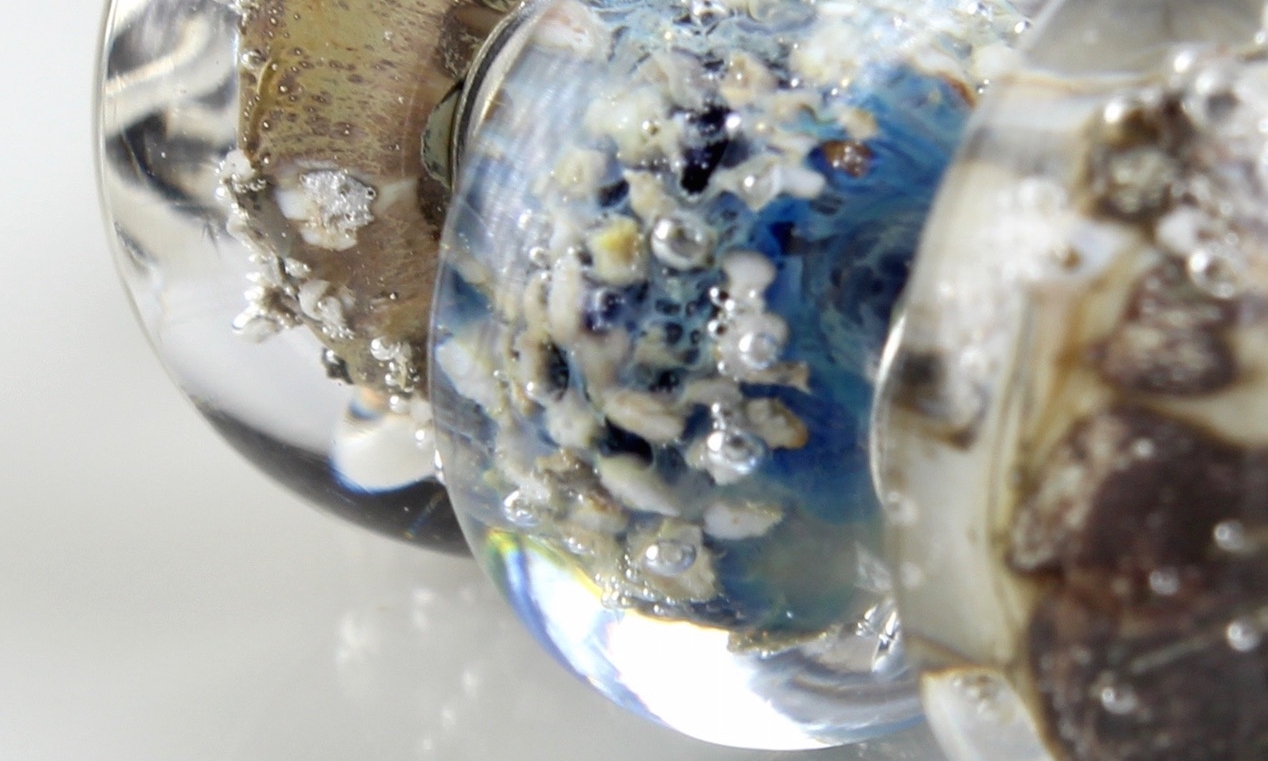 Please get in touch with me using the contact page if you would like me to make something especially for you...