I have always loved the concept of a 'Winter White' outfit!
It's not very practical but all of those lovely mixtures of cosy cream knits, pure white and maybe a touch of silver grey it my favourite kind of look during the chilly months. I love all that layering and I think it gives a feeling of sophistication but understated elegance.
White and black beads are always a good neutral option and go with this look well, but over the holiday I thought about making a set of beads for me to put on my Trollbead bracelet and necklace that used a more subtle colour palette and I was so pleased with the results.
If you look up 'winter white' on pinterest you will find lots of lovely pictures of winter white fashions and clothing combinations so I wont put any here, but some images that help bring my idea to life and served as inspiration for my work at the torch are shown here.
You may remember that a little while ago we had a bit of a cold snap and had snow here for a little while. I think this is what started me off on the idea. This was a couple of views out of my window on the Sunday morning when I woke up. I love the creamy hues merging into oyster as the sun comes up paired with the ever so subtle bluey white of the snow.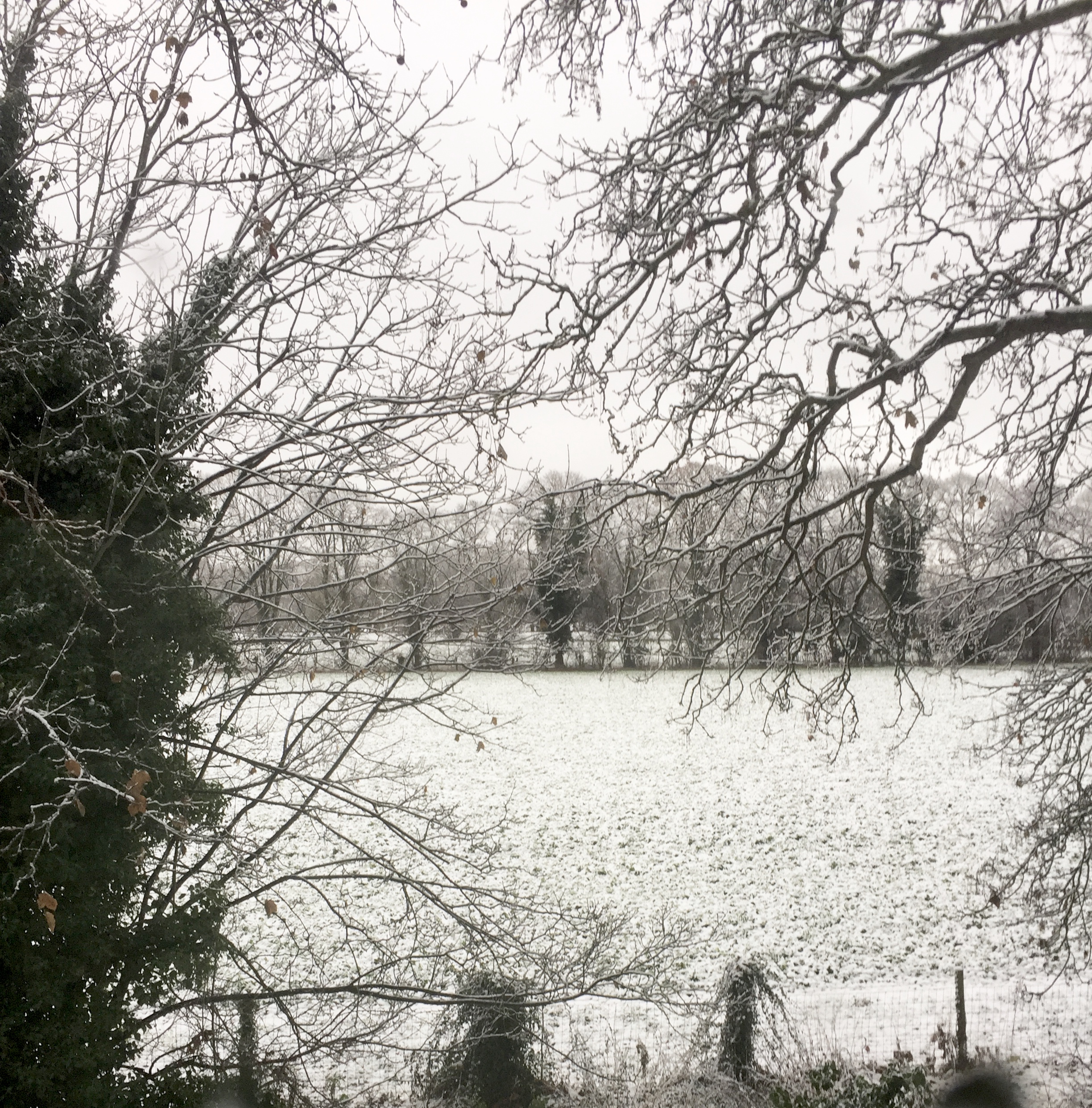 For me the idea is all about the juxtaposition of the cold with the warm. Pure and crispy icy whiteness reminiscent of deep and crunchy snow underfoot or the ice cold wind whipping past your face, combined with an overcast and heavy sky that offers a silver grey atmospheric contrast, all that joined with the warm creams of fluffy blankets, log fire warmed cheeks, cashmere cardigans or the biggest latte coffee held in both hands that brings warmth into your bones.
I added swirls of clear for lots of magnification, and to suggest the idea of solid ice...
I was really happy with them all in the end so can't wait to wear them! The only thing I might need now is a new 'Winter White' outfit to go with them!!! Hee Hee!
Many thanks for reading the blog xx